New publication: My Heart I Give to Children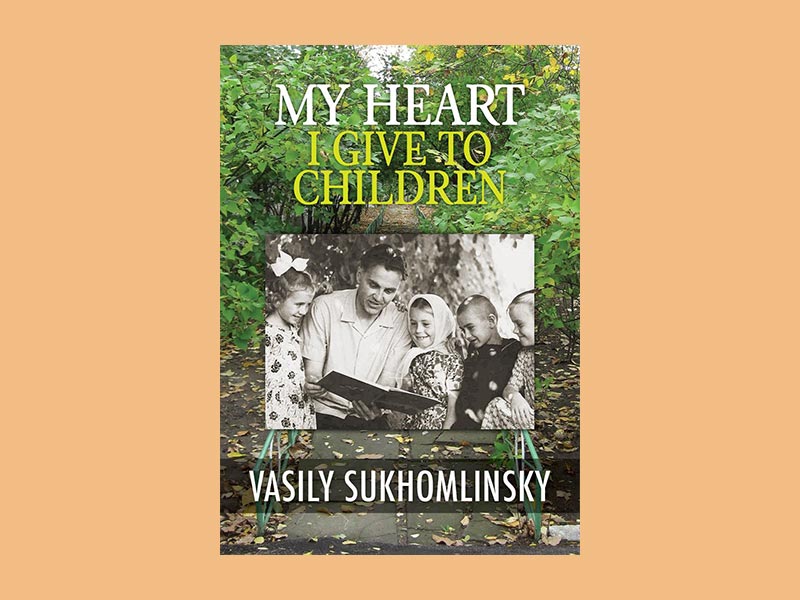 In 2016 we released a translation of Vasily Sukhomlinsky's most famous work: My Heart I Give to Children. This book, originally written in Russian in 1966, and first published in a German translation in 1968, has been translated into 30 languages and has sold millions of copies world wide.
This very readable educational classic is the best possible introduction to the work of Vasily Sukhomlinsky (1918-1970), an outstanding educator whose work is even more relevant today than it was fifty years ago.
Representatives of the media interested in this publication can find a full media kit at the following page:
Sukhomlinsky was principal of the same rural school in Pavlysh, central Ukraine, for twenty-two years. His remarkable work attracted thousands of visitors, some of whom travelled from the length and breadth of the Soviet Union to see his school with their own eyes. Here are the comments of two visiting principals:
"Pavlysh Secondary School should be renamed a university! We say this quite seriously: a feeling of wonder and admiration overwhelms anyone who with the slightest love for children and schools." (V.A. Karakovsky)
"I have spent only one day in this remarkable school … but I have learnt as much as I did in four years at teachers college." (M. Manukian)
My Heart I Give to Children was many years ahead of its time. It addresses issues such as our relationship with nature, how to nurture children's souls in the face of the sometimes negative influences of mass media, how to help children develop empathy for others, how schools can develop strong relationships with families, how children's brains function and develop, how to foster an intrinsic love for learning, and how to support children who struggle to acquire skills in literacy and numeracy. The work is addressed to school principals and teachers, and anyone interested in the upbringing of young children.
The book is available from the following online stores:
Worldwide (with free postage):
The Book Depository
For North American readers:
amazon.com
Barnes & Noble
For United Kingdom readers:
amazon.co.uk
For Australian readers:
The Really Good Book Shop
Other titles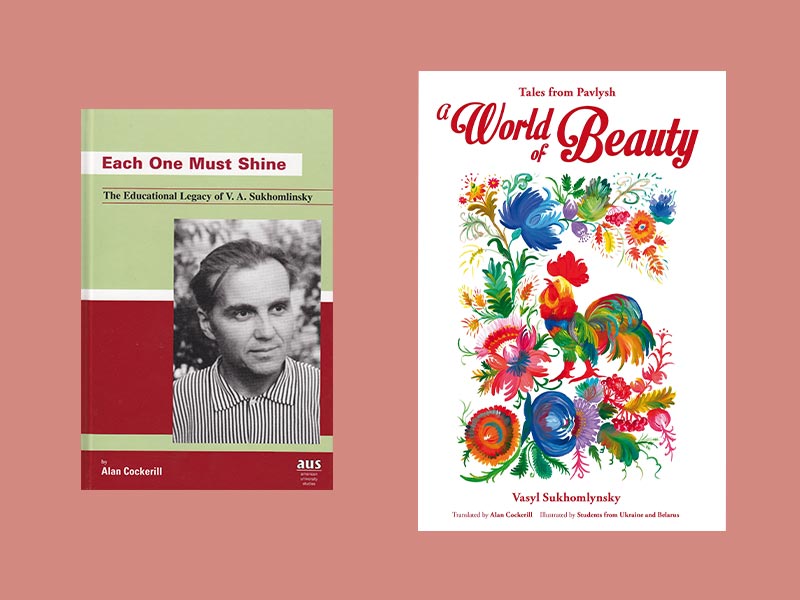 Other titles include Each One Must Shine: The Educational Legacy of V.A. Sukhominsky (written by EJR director Alan Cockerill, published by Peter Lang in New York) and Tales from Pavlysh: A World of Beauty, a picture book for children. These books are available in quality offset editions from The Really Good Book Shop in Australia. Print on demand paperback editions are available from Amazon and other major online retailers.